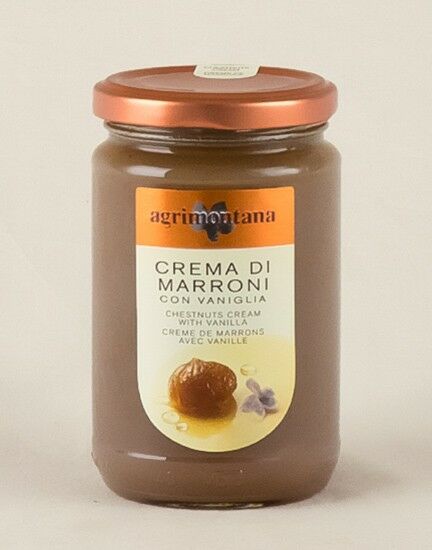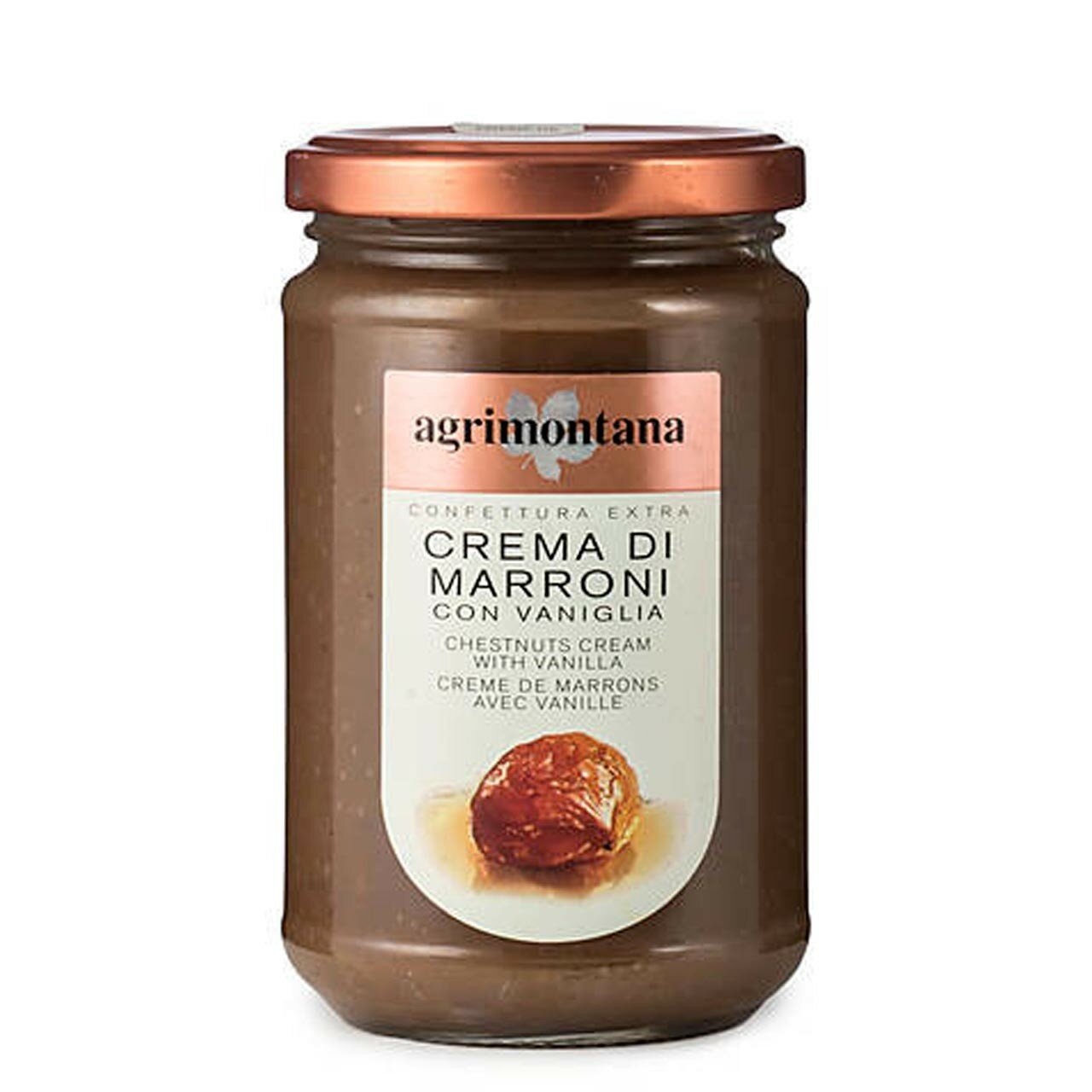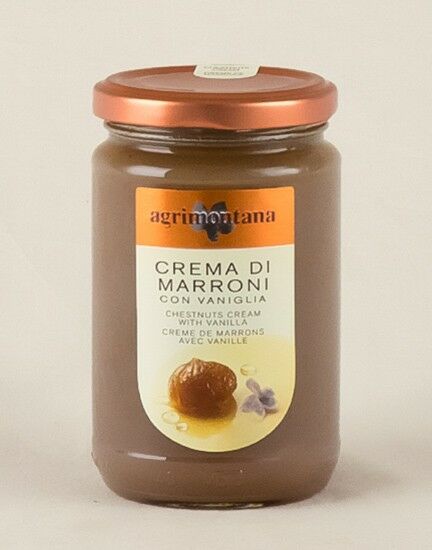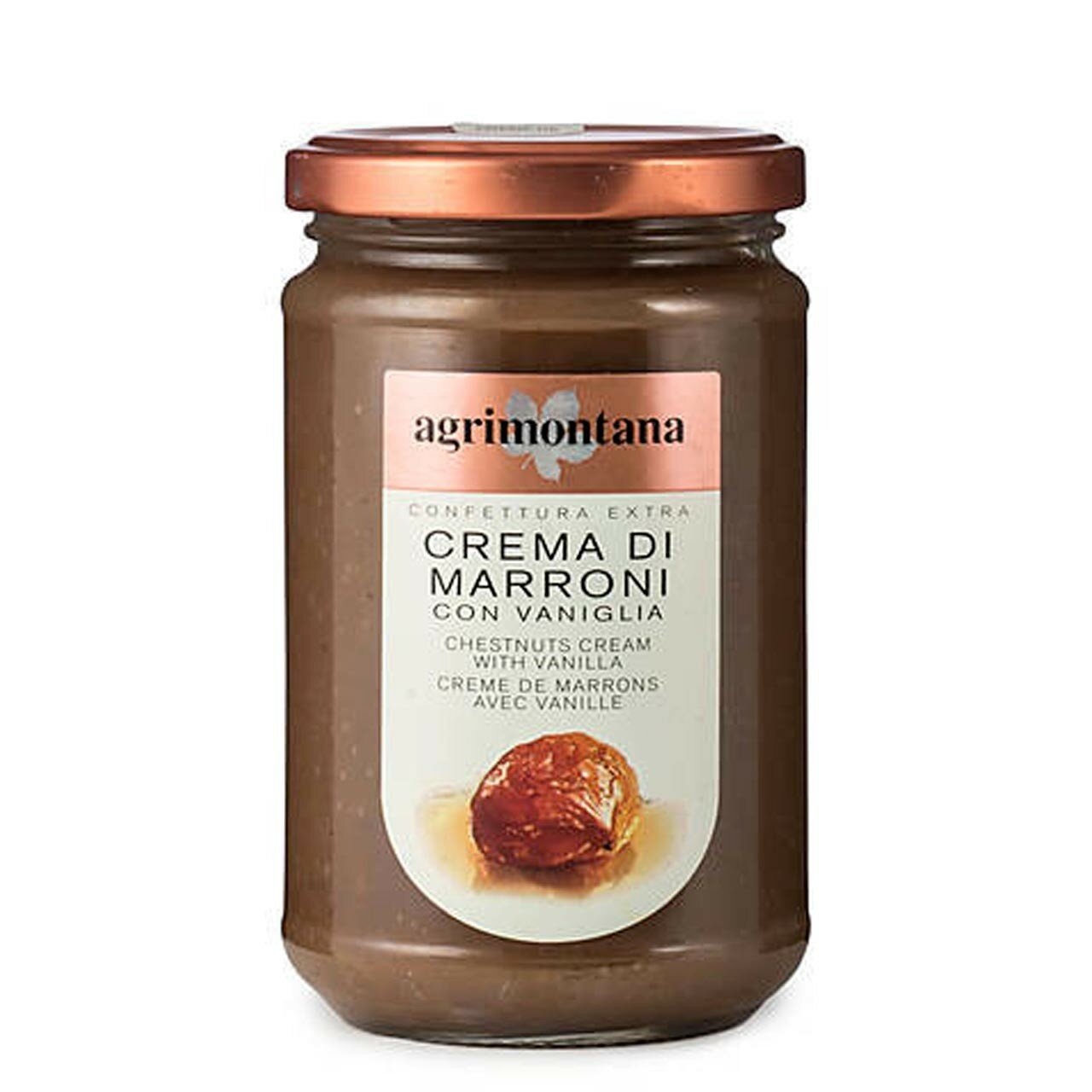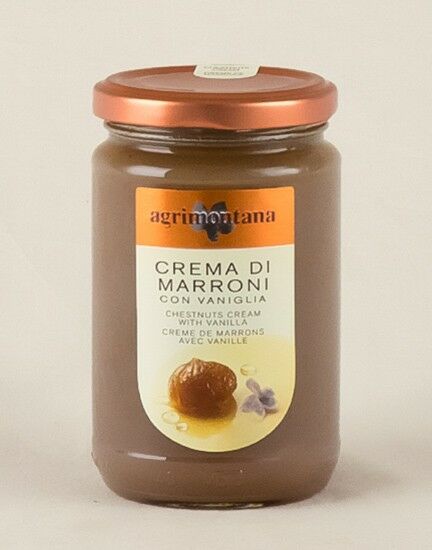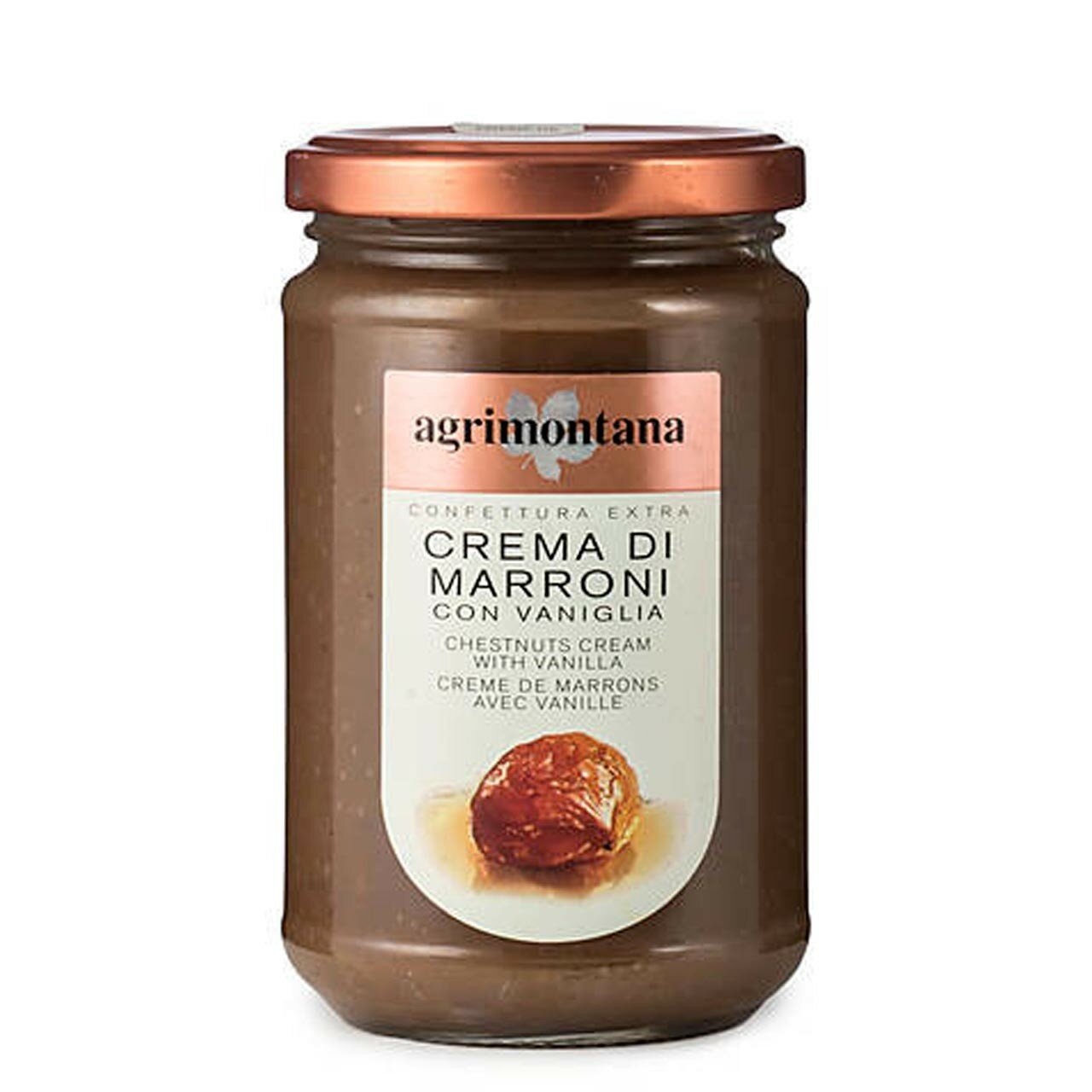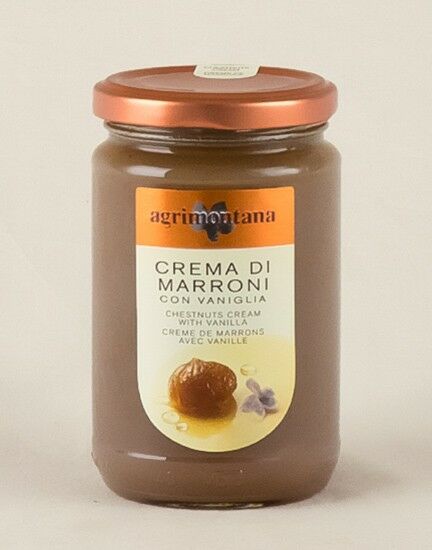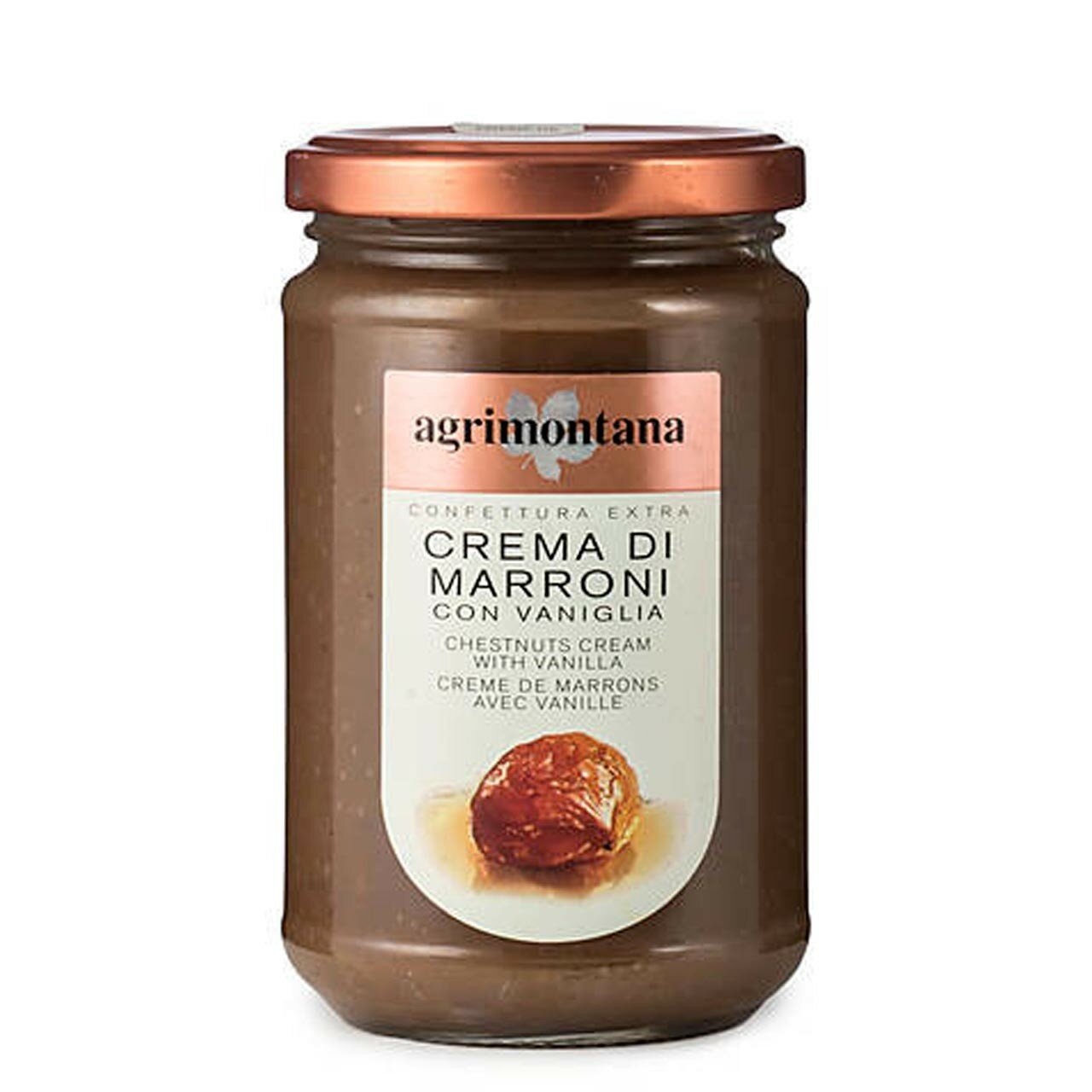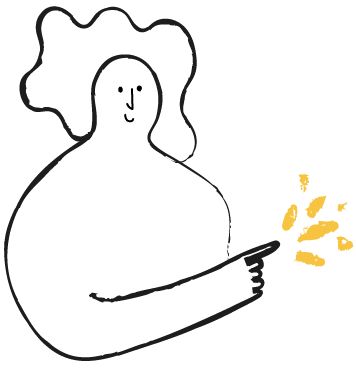 This chestnut is made using the chestnuts pieces that break off when they peel them. These large pieces are cooked with brown sugar and Bourbon vanilla bean extract to make a smooth and delicate spread.
Brown in pieces, brown sugar, vanilla Bourbon.
Format
350g
Manufacturer headquarters
Borgo San Dalmazzo (CN)
Storage
Store in a cool and dry place. After opening store in the refrigerator.
Etichetta

Per motivi da noi indipendenti le indicazioni riportate sulle etichette dei prodotti potrebbero variare. Vi invitiamo a verificare sempre le informazioni riportate sul prodotto prima del suo consumo o utilizzo.